Aaron Finch retires from Odi Cricket will play his last match against New Zealand on Sunday at Cairns AUS vs NZ 3rd Odi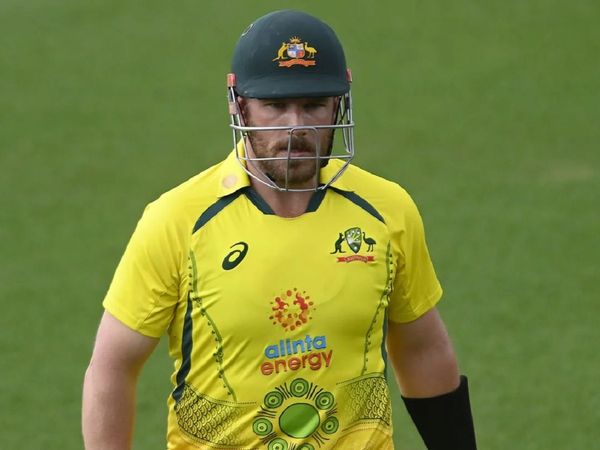 Aaron Finch&nbsp
Headlines
Aaron Finch announces retirement from ODI cricket
Aaron Finch will play his last ODI against New Zealand on Sunday
Aaron Finch will focus on the upcoming T20 World Cup
Cairns: Australia's limited overs captain Aaron Finch on Saturday announced that he is retiring from one-day cricket. Aaron Finch's farewell match will be the third and final ODI against New Zealand to be played at Cairns on Sunday. This will be the 146th match of the 35-year-old Finch's ODI career. During this, Finch scored 5401 ODI runs. He is the fourth batsman in Australia to score the most ODI centuries. In this case, he is behind the great Ricky Ponting (29) and David Warner and Mark Vo (both of 18 centuries).
Aaron Finch will now focus his full attention on the T20 World Cup this year and he will also captain the team. Finch has been struggling a lot to score runs for some time and that is why he has decided to hang his boots in the ODI format. Australia's 24th men's ODI captain said, 'It has been a wonderful journey with some great memories. I am very fortunate to have been a part of some wonderful ODI series. There was a lot of support from everyone I played with and many people behind my success, for whom I am grateful.
Aaron Finch, who captained Australia in 54 ODIs, is in poor form. Looking at his last seven ODI innings, the scores are – 5,5,1,15,0,0,0. Aaron Finch was under pressure from media to cricket experts. Despite this, it was expected that he would lead the Australian team in the 2023 World Cup to be held in India. Finch had said in 2020 that his goal is to captain the team in this tournament.
Aaron Finch said, 'It is time to give a chance to the new leader, who can prepare well and win the World Cup next year. I would like to thank all those who have helped and always supported me in this journey so far. While Aaron Finch has scored 5401 runs in 145 ODIs so far, he has scored 278 runs in 5 Tests with the help of two half-centuries. The Australian captain has played 92 matches in T20 International cricket so far, scoring 2855 runs with the help of two centuries and 17 half-centuries.

For More Sports News Visit THEKASHMIRNEWS.com