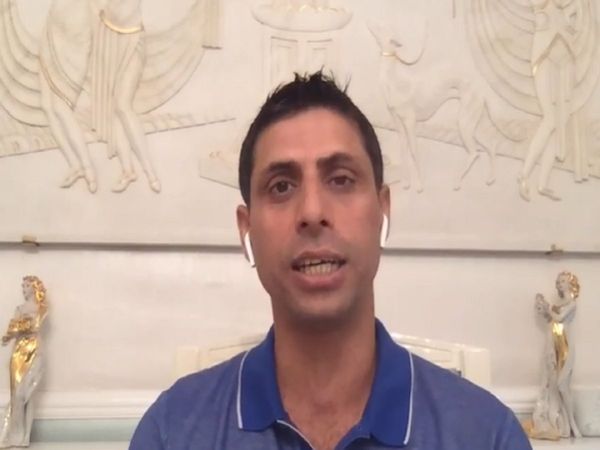 Ashish Nehra(Credits ICC) &nbsp
Headlines
Nehra has included the injured Ravindra Jadeja in his team
Nehra ji strongly advocated the inclusion of Mohammed Shami in the team for the T20 World Cup
Nehra has included four fast bowlers and three spinners in the team.
New Delhi: Former India fast bowler and Gujarat head coach Ashish Nehra, who led Hardik Pandya-led Gujarat Titans to the IPL title in their debut season, has selected his team India for the T20 world. Surprising everyone, he has given a place in the team to Ravindra Jadeja, who is suffering from a knee injury. Apart from this, there is no other shocking name in his team. He appeared with the same team that has been playing T20 cricket for India for some time now.
Suryakumar Yadav will be the most important player of the team
In a special program related to ICC's T20 World Cup, Nehra said that there is very little chance of any major change in the team that went to play for the Asia Cup. Rohit Sharma and KL Rahul will be the openers in Nehra's team. Suryakumar Yadav will be an important part of the team. Even if he bats at any number. He is the only player who has got the chance at whatever number he has got the chance. He has proved himself. He has the power to bat in any conditions.
Injured Jadeja in his team, has been advised to choose Shami
In the fast bowling attack, Nehra has picked Jasprit Bumrah, Bhuvneshwar Kumar, Harshal Patel and Arshdeep Singh. Nehra believes that Mohammed Shami has all the skills to be included in the team but the team management has to take a decision on him. His choices as spinners are Ravindra Jadeja, Ravichandran Ashwin and Yuzvendra Chahal. Ravindra Jadeja and Hardik Pandya will be in the team as all-rounders. On the other hand, Dinesh Karthik and Rishabh Pant have been successful in securing a place in Nehra's team as wicketkeepers.
Ashish Nehra's Indian squad for T20 World Cup:
Rohit Sharma (captain), Virat Kohli, KL Rahul, Suryakumar Yadav, Rishabh Pant, Hardik Pandya, Ravindra Jadeja, Ravichandran Ashwin, Yuzvendra Chahal, Dinesh Karthik, Jasprit Bumrah, Harshal Patel, Arshdeep Singh, Bhuvneshwar Kumar, Deepak Hooda.

For More Sports News Visit THEKASHMIRNEWS.com