BCCI, SC, Ganguly, Jai Shah: Supreme Court gives extension to BCCI on Sourav Ganguly and Jay Shah to continue as president and secretary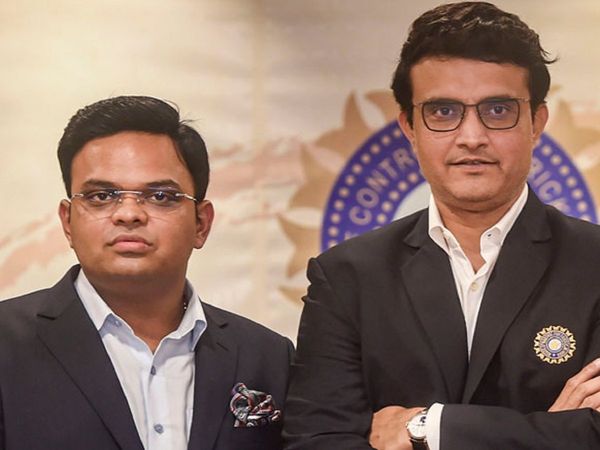 Sourav Ganguly and Jay Shah&nbsp | &nbspPhoto Credits:&nbspPTI
Headlines
Supreme Court's decision on BCCI
Approved amendment to the constitution of the board
Ganguly and Jay Shah will be able to maintain their position
The Supreme Court has given relief to the BCCI. After this hearing held from Tuesday to Wednesday, it was decided that the board can amend its constitution. Which means that now BCCI President Sourav Ganguly and Secretary Jay Shah will be able to continue in their respective posts and their tenure can be up to 6 years.
It is worth noting that in the BCCI elections held in 2019, just after the election of office bearers, the board had appealed in the Supreme Court against the recommendations of the Lodha Committee regarding the cooling off period and now the board has got relief in this matter.
Earlier on Tuesday, the court had said that the cooling-off period between the tenure of office-bearers would not be terminated as "the purpose of the cooling-off period is that there should be no vested interest". Will continue the hearing on Wednesday and then pass the order. As per the BCCI constitution, an office-bearer has to undergo a cooling-off period of three years between two consecutive terms of the state association or BCCI or both jointly.
Solicitor General Tushar Mehta, appearing for the BCCI, told a bench of Justices DY Chandrachud and Hima Kohli that the game of cricket in the State is quite systematic. He said that the BCCI is an autonomous body and all the changes were considered at the annual general meeting (AGM) of the cricket body.
When the affidavit was being presented, the bench said, "BCCI is an autonomous body. We cannot micro-manage its functioning." Mehta said, "There is a provision of cooling off period in the present constitution. If I am an office-bearer of the State Cricket Association for one term and BCCI for the second consecutive term, I will have to undergo a cooling-off period.

For More Sports News Visit THEKASHMIRNEWS.com