India cricket team for T20 World Cup 2022 to be announced on next week as concern over jasprit bumrah's fitness continues, Indian team to be announced next week for T20 World Cup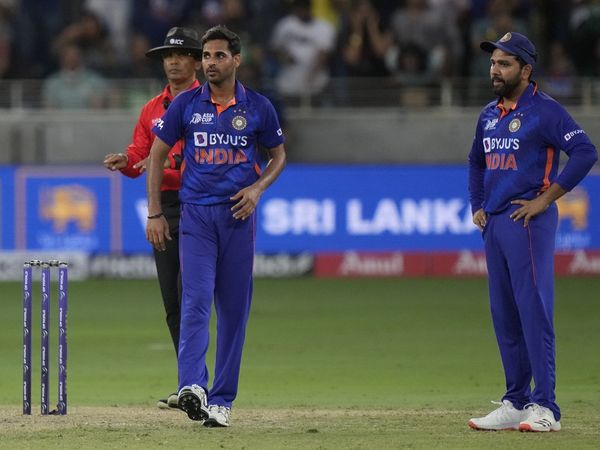 Indian cricket team&nbsp
Headlines
India's journey ends in Super-4 round of Asia Cup 2022
Indian team for T20 World Cup can be announced on 16 September
Indian team will play series against Australia and South Africa before this
New Delhi: The journey of the Indian cricket team ended in the Super-4 round of the Asia Cup 2022. Team India has to play a series against Australia and South Africa before the T20 World Cup to be held in Australia. Both the series are being considered as the warm-up of the Indian team for the World Cup. The Indian squad for the T20 World Cup is expected to be announced on September 16 and then the team will take part in the home series after four days.
However, before choosing the team for the T20 World Cup, the Indian team is concerned about the fitness of some players. Fast bowler Jasprit Bumrah has been ruled out of the England tour due to a back injury. T20 International specialist Harshal Patel is also recovering from injury. The Indian team has suffered a major setback due to the injury of Ravindra Jadeja. In such a situation, when the Indian team is announced next week, the fitness of these players will be the biggest cause of concern.
A BCCI source informed, "Jasprit Bumrah has not been declared fully fit." Bumrah is currently undergoing rehab at the NCA. Doubts remain on his fitness. It is learned that Harshal Patel is recovering fast from injury and he is expected to return to full fitness. According to reports, there is a possibility of Harshal Patel playing in the home series. This means that Patel's name can be stamped for the T20 World Cup.
Looking at the performance in the Asia Cup, it looks like Avesh Khan may be dropped. The Indian team has swing bowlers like Bhuvneshwar Kumar and Deepak Chahar, among whom the selectors are sure to be in trouble. Bhuvneshwar Kumar took five wickets for just 4 runs against Afghanistan on Thursday. However, the Uttar Pradesh bowlers struggled in the final overs, spending 19 and 14 runs against Pakistan and Sri Lanka respectively.
Swing bowlers are not expected to get much help on Australian pitches. In such a situation, the selectors can rely on only one swing bowler and Bhuvneshwar Kumar is considered to be a strong contender. The demand to include Mohammed Shami in the team is in full swing, but he played his last T20 match in November 2021. Since then, he has not been able to be a part of the national T20 team. Arshdeep Singh invited criticism by dropping the catch of Asif Ali, but in the end he bowled tightly in the overs. Arshdeep is a left-arm bowler, so he is expected to get a chance.
The T20 World Cup squad of the Indian team could be like this:
Rohit Sharma (Captain), KL Rahul (Vice-Captain), Virat Kohli, Suryakumar Yadav, Hardik Pandya, Rishabh Pant, Axar Patel, Harshal Patel, Yuzvendra Chahal, Jasprit Bumrah, Deepak Chahar, Deepak Hooda, Arshdeep Singh, Ravi Bishnoi and Dinesh Karthik.

For More Sports News Visit THEKASHMIRNEWS.com