kangana ranaut on brahmastra hit status actress says movie mafia decides which film will be declared hit | Kangana is not digesting the matter of Brahmastra being a hit, said- movie mafia decide who to 'hit' and who 'flop'
While many people are happy on the success of the film, Kangana Ranaut is shedding tears over it. She is not able to believe the collection figures coming out related to the film and she is calling them false. Recently, Kangana called it India's biggest rigging and once again she has talked about the film. This time he has taken on the film mafia. Kangana has shared a story on her Insta, in which she has vented her anger.
Alia started fixing her husband's hair in front of the camera, Ranbir got angry.
In Insta Story, he shared a screenshot of a tweet by box office aggregator website Andhraboxoffice.com. In this, he has written – Brahmastra has so far earned Rs 246 crore worldwide, which is a small figure in front of the film's huge budget of Rs 650 crore.
To this, Kangana wrote – The film has been declared the biggest hit in just Rs 144 crores (cost 650 crores), it is only in perspective that how the film mafia works. It is they who decide which film will be declared a hit and which film will be called a flop, regardless of its collection or recovery. They choose who to promote, whom to boycott, but here they are exposed.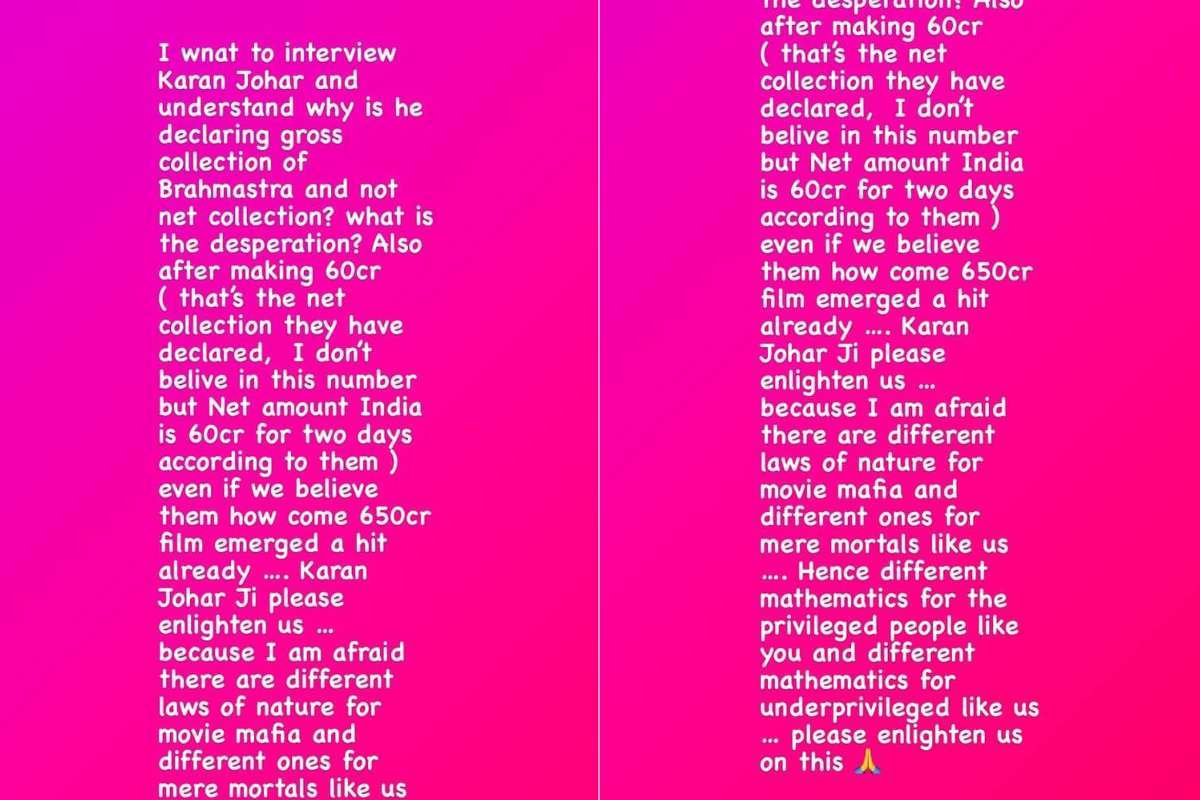 This is not the first time that Kangana has spoken about the figures of the film, even before she has targeted it. Kangana had accused Karan Johar of exaggerating the collection numbers of 'Brahmastra'. Kangana Ranaut has written a long note on her Instagram.
He wrote "Released on Friday and on Sunday it has already proved to be a huge hit and made profits too. Ha ha ha…. Rs 250 crore (that too a fake figure). Rs 650 crore including VFX. This film is made on a budget. Just because Prime Focus is a co-producer doesn't mean there is no cost of VFX. Mathematician Karan Johar's maths… We also have to learn.

For More Entertainment Related News visit www.thekashmirnews.com