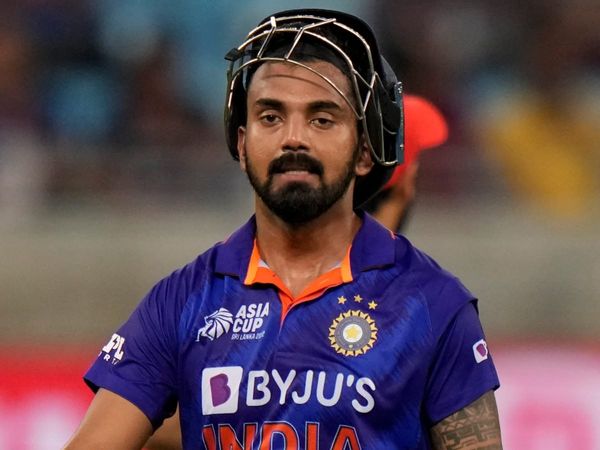 KL Rahul&nbsp | &nbspPhoto Credits:&nbspAP, File Image
Headlines
KL Rahul could not show anything special in Asia Cup 2022
Opener Rahul played only one half-century in Asia Cup
Rahul bats with a strike race of 122.22 during the Asia Cup
Mohali: India vice-captain KL Rahul feels the "number of runs can be deceiving but it doesn't tell the whole story" and is looking to improve his "strike rate" in the powerplay overs ahead of the T20 World Cup. Rahul has been facing a lot of criticism for his strike rate for some time now and the stylish batsman feels that it is difficult to maintain the same momentum throughout the innings.
"No one is perfect"
Rahul batted with a strike race of 122.22 during the Asia Cup in the United Arab Emirates. "It (strike rate) is something every player works for. No one is 'perfect'. Everyone is working on something or the other." However, Rahul's strike rate in T20 Internationals in his career is over 140 in 61 matches as he makes up for it at the end of the innings.
Giving his reasoning on this debate, he said, "The strike rate is taken on the basis of 'overall' (total score)". Never seen playing at the rate. Whether it was important for him to play at a strike rate of 200 or whether the team could have won by playing at a strike rate of 100 or 120, these things are not always assessed. So when you look at it in its entirety, it looks slow." But Rahul is working on his strike rate.
"The atmosphere allowed to learn from mistakes"
He said, "I am working on it. Obviously in the last 10 to 12 months the target has been set for every player. Everyone has a clear understanding of what is expected of him. I am just working towards how I can improve myself as an opener." has been given.
"We have created an environment in which players are not afraid to fail or feel intimidated after making mistakes. If mistakes happen, this is what we did. We have to work hard for them. He said, "Everyone criticizes but we are the ones who criticize the most. We are playing for the State and when we don't do well it hurts us the most.
Also read: 'Opening with Virat Kohli is a better option, KL Rahul should be dropped from the team'

For More Sports News Visit THEKASHMIRNEWS.com