Mumbai Indians ka naya head coach: Mumbai Indians confirm that Mark Boucher will replace Mahela Jayawardene as head coach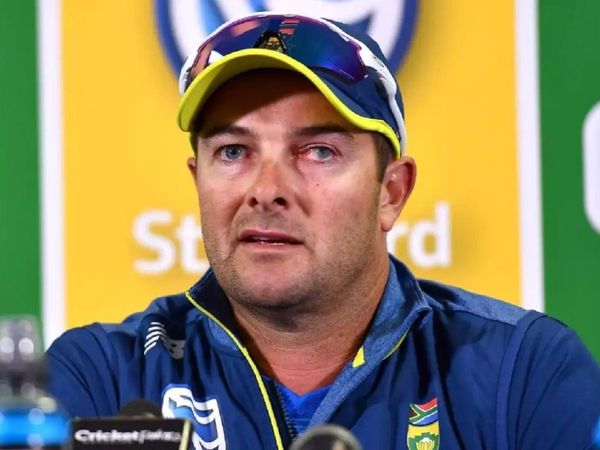 Mark Boucher&nbsp
Headlines
Mumbai Indians appointed Mark Boucher as their head coach for IPL 2023
Mark Boucher will replace Mahela Jayawardene at MI
Jayawardene as Head of Global Performance and Head of Global Cricket Development
Mumbai: Five-time IPL champions Mumbai Indians have confirmed that Mark Boucher will replace Mahela Jayawardene as head coach for the 2023 season. Boucher will resign as the head coach of the South Africa cricket team after the upcoming T20 World Cup and then join Mumbai Indians. Mumbai Indians recently promoted Mahela Jayawardene and made the Global Head of Performance, MI and Global Cricket Development Head of the three franchise-owned teams.
Mumbai Indians have bought teams in the South African T20 League (MI Cape Town) and the UAE's International T20 League (MI Emirates). Jayawardene has been the coach of Mumbai Indians since the departure of Ricky Ponting in the 2017 season. Under his coaching, Mumbai Indians won IPL titles in 2017, 2019 and 2020. Talking about Mark Boucher, he took over as the coach of the national team in December 2019. He has previously led home team Titans to five domestic trophies, including two ODI Cups, two T20 Challenge titles and a four-day trophy.
Responding to his appointment, Boucher described Mumbai Indians as one of the most successful franchises in the World Games. In a statement issued by the Mumbai Indians website, Boucher was quoted as saying, "It is an honor to be the head coach of Mumbai Indians. Their history and achievements as a franchise clearly show that they are one of the most successful franchises in the sports world. I focus on challenges and appreciate the need for results. This is a strong team. My focus will be on adding additional value to it.
Akash Ambani, owner of Mumbai Indians said, "We are delighted to welcome Mark Boucher to Mumbai Indians. He has proved his expertise on and off the field and has led the team to many victories by becoming a coach. Mark Boucher will add a lot of value to Mumbai Indians and take the legacy forward. Remind that in IPL 2022, the team of Mumbai Indians was in the last place. Earlier this week the franchise confirmed that Simon Katich would be the head coach of MI Cape Town.

For More Sports News Visit THEKASHMIRNEWS.com