Pakistan Captain Babar Azam said Ahead of Asia Cup 2022 Final toss will play crucial role-Asia Cup 2022 Final: Know what Babar Azam said on importance of toss before title battle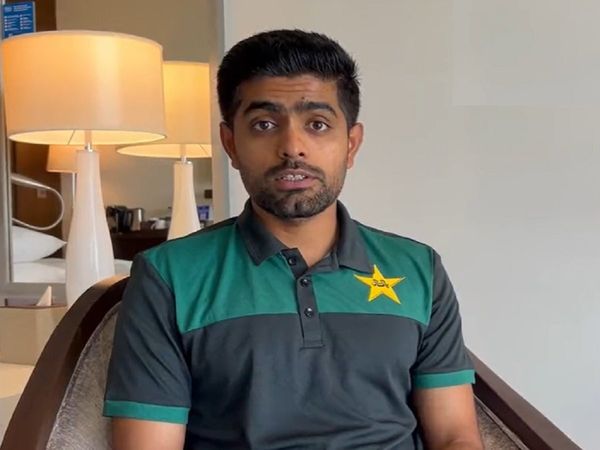 Babar Azam(Credits Pakistan Cricket)&nbsp | &nbspPhoto Credits:&nbspTwitter
Headlines
The title clash between Pakistan and Sri Lanka will be held in Dubai on Sunday
Babar Azam feels that there will be tough competition to win the title
Babar Azam has given his opinion on the importance of toss in the final
Dubai: The Asia Cup 2022 has reached its final stage riding on the chariot of thrill and excitement. Where the title clash is going to be held between Pakistan and Sri Lanka. Both the teams want to bring a smile on their faces by giving the gift of victory to their countrymen going through difficult times. Seeing the kind of matches that have happened so far in the Asia Cup this time, it is believed that even the title match will not be different from that.
In such a situation, Pakistan captain Babar Azam has said in a video released by the PCB that even in the final match, fans will get to see difficult and competitive cricket. Babar said, we have reached the final and are very excited. As a captain, I am fortunate to have reached the final. The team I have is very good. The way they are performing. In every match every player is coming forward and new man of the match is happening. This time in the Asia Cup, there have been very good matches, there have been tough matches, there have been many ups and downs in them. During this time there has been good performance from our team as well. In each match, a different player is named Man of the Match.
There will be a good final, there will be tough competition
Commenting on the performance of all the teams so far in what is considered to be the most competitive Asia Cup tournament, Babar Azam said, "The first two rounds of matches were very exciting. The kind of close matches that have happened so far, especially the Afghanistan match, it was a very good match. We were not expecting but the way Naseem Shah hit two sixes he reminded Javed Miandad. I hope there will be a good final match and the effort will be that it will be difficult cricket.
Toss will play an important role in the final
Discussing the importance of the toss in the final, Babar said, "Definitely the toss will be important. It is going on in the Asia Cup that the team which is batting at number two is winning. The weather and dew also have an effect in the second innings. The wicket is also a bit better. The ball comes easily on the bat, I think it is a big advantage for the person batting in the second innings.
Fans are the ones who always support
Babar Azam while giving a message to the fans said, Fans always support the team but I always say that there are ups and downs. Sometimes they do well, sometimes they don't. Fans are the ones who support their team all the time.

For More Sports News Visit THEKASHMIRNEWS.com