Pat Cummins ka bayan: Pat Cummins hopes of getting good challenge from Virat Kohli in upcoming T20I series between India-Australia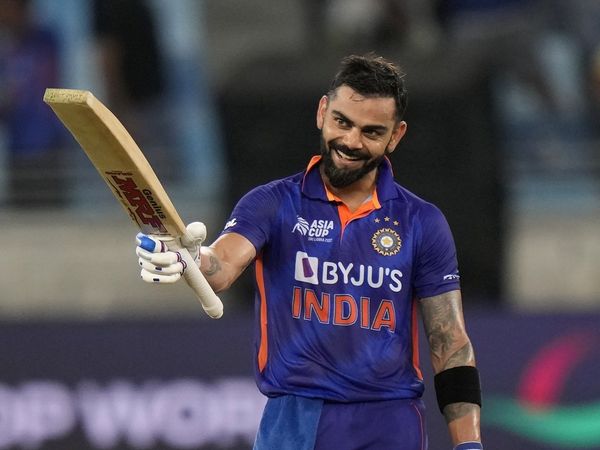 Virat Kohli&nbsp
Headlines
Pat Cummins hopes to meet Virat Kohli's challenge
Cummins said he had no idea that Kohli could return to form anytime
The first T20 International match between India and Australia will be played on Tuesday
Mohali: Defending champions Australia is currently preparing for a series of three T20 Internationals against India. Australia's premier fast bowler Pat Cummins has revealed that he did not watch the recently concluded Asia Cup but Virat Kohli's century in the tournament caught his attention. While the Indian team was eliminated in the Super-4 round of the Asia Cup, Australia made a clean sweep of New Zealand 3-0 in the three-match series.
The Australian veteran admitted that he did not follow the Asia Cup but praised Kohli for his return to form. He also said that Australia is expecting a challenge from Virat Kohli in the upcoming three-match series.
Cummins was quoted as saying by Hindustan Times, 'To be honest, I have not seen any match of the Asia Cup. I think Sri Lanka won. I haven't seen any matches. I saw Virat Kohli, I think he scored a century. Yes, he is a quality player. He is the player to return to form anytime. Expect a challenge from him in this series.
Pat Cummins is one of the regular players of IPL. He believes that players need to adapt to Indian conditions. The pitch here is slower than in Australia and the boundaries are also smaller. But Australia has a lot of experienced players, who are well aware of the conditions here.
Cummins said, 'I think many matches are played at different speeds in India than in Australia. The boundary here is small. I think you will have to get used to the conditions here soon. You will get a pitch here some days where the wicket will be very slow. Then cutters and things like that are important for bowlers. Many of our players have played a lot in India and everyone understands that. This is a format where you want to dominate. If it doesn't work then you need to recover soon.

For More Sports News Visit THEKASHMIRNEWS.com