Robin Uthappa retires: CSK and Indian cricketer Robin Uthappa retires from all forms of Cricket
Robin Uthappa retires from all forms of Cricket: Legendary Indian cricketer Robin Uthappa, who made a significant contribution to Indian cricket as well as IPL, said goodbye to all forms of cricket.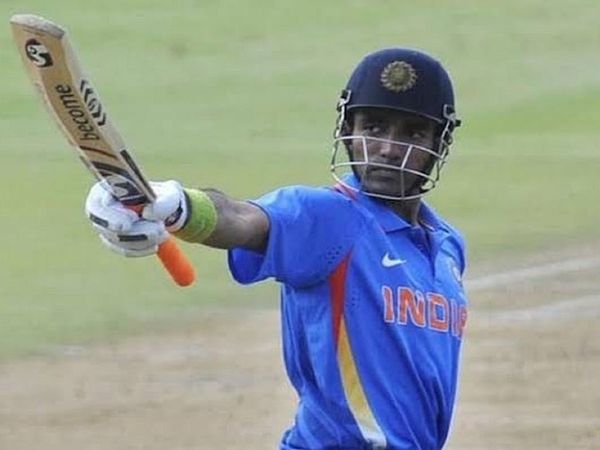 Robin Uthappa retires&nbsp | &nbspPhoto Credits:&nbspInstagram
Headlines
Legendary cricketer said goodbye to all formats
Along with national cricket, there was a riot in IPL as well.
Just a few days ago, Suresh Raina, former Indian cricketer and who played for Chennai Super Kings in IPL, said goodbye to all forms of cricket. Now following his path, Team India and CSK's legendary batsman Robin Uthappa has also given his decision to retire from all formats of cricket.
Robin Uthappa has penned a farewell letter on his social media account along with an emotional caption. In his message, Uthappa wrote, "It has been 20 years since I started playing professional cricket, and it has been my greatest honor to represent my State and my state Karnataka. However, all good things must come to an end, and With a good heart, I have decided to retire from all forms of Indian cricket."
Born on 11 November 1985 in Coorg, Karnataka, Robin Uthappa played his first first-class cricket match in 2002. He played the last first-class cricket match for Kerala on 27 January 2020.
The batsman scored 934 runs in 46 ODIs, 249 runs in 13 T20 Internationals and 9446 runs in first-class cricket. In all formats of T20, his bat scored 7272 runs. Along with this, Uthappa also played the role of wicketkeeper very well.
Cricket News (cricket news) Times now on Entertainment news website -Times Now Navbharat. And as well as IPL News in Entertainment (IPL News) for updates to us google news Follow on.

For More Sports News Visit THEKASHMIRNEWS.com