Shahid Afridi ki beti: Shahid Afridi reveals that his daughter waved Indian flag during India vs Pakistan match in Asia cup, 'My daughter waved Indian flag in India vs Pakistan match', Shahid Afridi made a big disclosure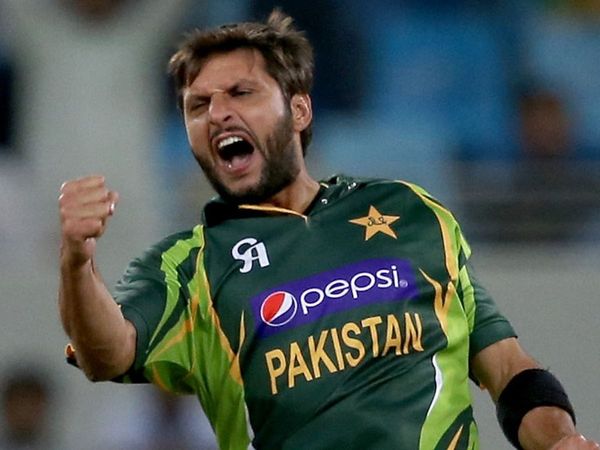 Shahid Afridi&nbsp
Headlines
Former Pakistan captain Shahid Afridi made a big disclosure
Afridi told that his daughter had waved the flag of India
Afridi told that there was a lack of Pakistani flag in the ground
Lahore: Former Pakistan captain Shahid Afridi has confirmed on live TV that his daughter waved the Indian flag during the India vs Pakistan match. The Super-4 round of the Asia Cup 2022 between India and Pakistan was played on 4 September at the Dubai International Stadium. The former Pakistan captain, while talking on Sama TV, revealed that there was a lack of Pakistani flag in the ground, so his daughter waved the Indian flag during the match.
Shahid Afridi said, 'My wife told that there were hardly 10 percent Pakistani fans in the stadium while the number of Indian fans was very high. The flag of Pakistan was not available so my younger daughter waved the flag of India. I found the video but not sure whether to share it online or not. Let us tell you that the Indian team had defeated Pakistan by 5 wickets in the group stage of the Asia Cup 2022. After this, Pakistan made a strong comeback in the Super-4 round and defeated India by five wickets.
Mohammad Rizwan played a brilliant innings of 71 runs in 51 balls while Mohammad Nawaz scored a flamboyant 42 in 20 balls. At the same time, thanks to the innings of Virat Kohli (60), India scored 181 runs for 7 wickets in 20 overs. Shadab Khan took two wickets. However, the journey of the Indian team ended in the Super-4 round while Pakistan's team reached the final of the Asia Cup 2022. Babar Azam-led Pakistan suffered a crushing 23-run defeat at the hands of Sri Lanka in the final.

For More Sports News Visit THEKASHMIRNEWS.com