Shoaib Akhtar slams Pakistan's chief selector and Saqlain Mushtaq after squad announcement for T20 World Cup 2022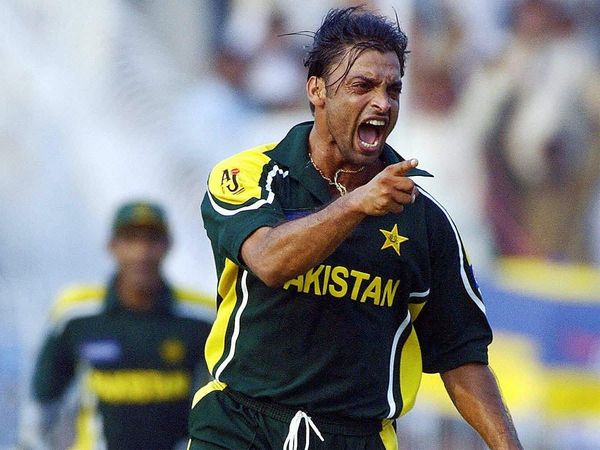 Shoaib Akhtar&nbsp
Headlines
Pakistan team announced for T20 World Cup
Shoaib Akhtar vents anger on Pakistan team's chief selector and coach
Akhtar said that Mushtaq has no idea of ​​T20 cricket
Karachi: Former Pakistan fast bowler Shoaib Akhtar has vented his anger on team selector Mohammad Wasim. After the PCB announced the 15-man Pakistan team for the T20 World Cup 2022, Akhtar took a jibe at the coaching staff, the captain and some players.
Shoaib Akhtar said on his YouTube channel, 'When the main selectors are average, their decisions will also be average. Saqlain Mushtaq last played cricket in 2002. I don't want to say that because he is my friend, but I don't think he has any idea of ​​T20 cricket. I don't think this is your territory.'
The Pakistan Cricket Board on Thursday announced a 15-man squad, which saw the return of fast bowler Shaheen Afridi. Left-handed batsman Shan Masood was also included in this team, who is yet to play T20 International matches. At the same time, Haider Ali has also returned to the team after December 2021.
Shoaib Akhtar first targeted Mushtaq in the coaching staff and then Mohammad Yusuf. The former fast bowler said, 'Meanwhile, Mohammad Yousuf was not even in the team. If he was there, why couldn't our batting perform? Yusuf is important in the dressing room but I don't know how much he has a say in this team.
Shoaib Akhtar compares middle order batsman Iftikhar Ahmed with Misbah-ul-Haq. He again made fun of Captain Babar Azam. Akhtar said, 'Iftikhar Ahmed is Misbah-ul-Haq Part 2. MashaAllah, we had Rizwan and now Iftikhar too. With this team, we will probably be out in the first round. I am afraid about the depth in my batting. Our captain is also not out of this format as he always focuses on classic cover drives. They want to look classic.
Shoaib Akhtar said, 'I have said many times that Fakhar Zaman should be given at least six overs. In Australia, the ball will come with bounce, which suits their game. And yet Babar does not want to leave his opening place. If this team doesn't perform, the entire management will go. Coach will go and Rameez Raja will also go.

For More Sports News Visit THEKASHMIRNEWS.com