Sunil Gavaskar unhappy with death over bowling of Bhuvneshwar Kumar says it is a real concern for India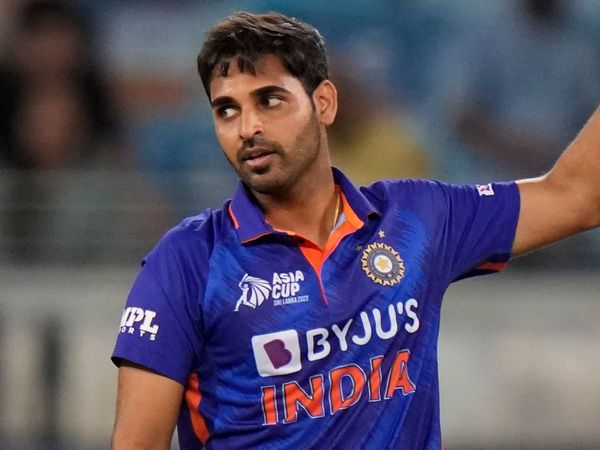 Bhuvneshwar Kumar&nbsp | &nbspPhoto Credits:&nbspAP, File Image
Headlines
Australia tour of India 2022
India lost the first T20 match
Bowler Bhuvneshwar Kumar remained ineffective
India's experienced fast bowler Bhuvneshwar Kumar has been under the scanner for his death over bowling since the last few matches. He bowled disappointingly in the 19th over against Pakistan and Sri Lanka in the Asia Cup 2022. At the same time, Bhuvi's 19th over in the first T20 match against Australia on Tuesday again proved costly, in which he spent 16 runs. Talking about Bhuvneshwar's overall performance in the match, he gave 52 runs in 4 overs but did not take any wicket. Australia won this match despite getting a target of 209 runs from India.
Bhuvneshwar's bowling concern
After the loss to Australia, former Indian team captain Sunil Gavaskar has expressed displeasure over Bhuvneshwar's death over bowling. He has described the poor performance of the fast bowler before the T20 World Cup as a matter of concern for India. Gavaskar told 'Sports Today', 'I don't think there was too much dew. We didn't see fielders or bowlers using towels to dry their fingers. This is no excuse. We didn't bowl well. For example, there in the 19th over, that is a matter of real concern.
'Bhubaneswar is conceding runs every time'
"A bowler like Bhuvneshwar Kumar is conceding runs every time the ball is being handed over. He has given 49 runs in 18 balls (bowling in the 19th over) in three matches against Pakistan, Sri Lanka and now Australia. Gavaskar said, 'It is about three runs per ball. With a bowler of experience and ability like him, you expect him to give 35 to 36 runs in those 18 balls. This is really a matter of concern.'
Now expected from this bowler
Gavaskar has pinned hopes on pacer Jasprit Bumrah after Bhuvneshwar bowled poorly in the death overs. He expressed hope that the return of Bumrah will give a boost to the bowling department. Bumrah did not play in the first T20 against Australia but he can take the field in the second T20. Gavaskar said, "We have seen over the years that this has been one of the areas where India has suffered. They are not even capable of defending a good score. "Maybe when Bumrah comes, it is a completely different situation because he takes top-order wickets. India didn't get them today (Tuesday) as Australia got off to a brisk start.
Also read: This 'double blow' to India in a year, an unwanted record created by a humiliating defeat in the first T20

For More Sports News Visit THEKASHMIRNEWS.com