Virat Kohli childhood video: Virat Kohli gets emotional remembering moments after watching childhood video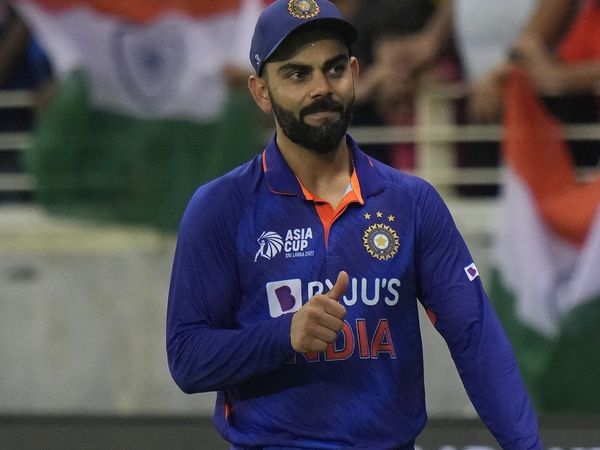 Virat Kohli&nbsp | &nbspPhoto Credits:&nbspAP
Headlines
Virat Kohli gets emotional
Kohli gets emotional after watching his childhood video
Kohli remembered the old moments
Former India captain Virat Kohli on Thursday reminisced the moments by posting his childhood video on his social media accounts. Kohli shared this video with Puma, Cricket offbeat is full of words and expressions and a successful player should know his game very well. The video was uploaded a few days before the T20 World Cup to give some unique experience to the fans.
The video titled Do You Know Your Cricket Slang made headlines for Kohli as the batting icon explained the meaning of popular local slang used in Indian street cricket such as 'batta' and 'baby over'. According to a release from his sponsors, Kohli couldn't stop laughing, giving examples in response to certain things from local cricket.
Kohli, partner of IPL franchise Royal Challengers Bangalore, said in response to this word, "Batta is a desi word for chucking." The gripping video clip brings to the fore the off-the-field personality of the 33-year-old passionate cricketer.
Virat Kohli made a big jump in the ICC rankings, got the advantage of the blast in the Asia Cup
Kohli did extremely well in the recently concluded Asia Cup 2022 in the UAE, including the much-awaited 71st century as well as two half-centuries. He finished the tournament as the second highest run-scorer.

For More Sports News Visit THEKASHMIRNEWS.com