Virat Kohli Memes: Virat Kohli stunned reaction on cameron green batting explodes social media with memes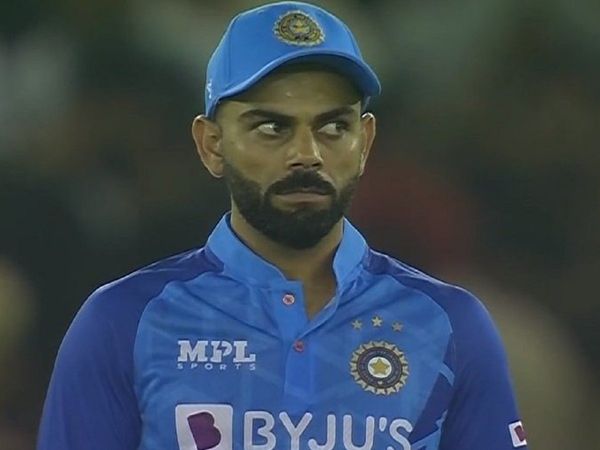 Virat Kohli's Reaction Viral (photo- screengrab)&nbsp | &nbspPhoto Credits:&nbspTwitter
Headlines
india vs australia t20 series
Virat Kohli's reaction goes viral on social media
The T20 International series between India and Australia started on Tuesday. In the first match of this three T20 match series, Australia easily defeated the Indian team and took a 1-0 lead in the series. Batting first, India scored 208 runs on the back of a smoky innings by Hardik Pandya (71 not out) and KL Rahul's fifty. But the Australian batsmen gave a befitting reply and won the match with 4 wickets in hand.
In this match, the talent of the players was seen from both sides, but some such things also happened on the field which were captured by the cameraman very well. The reactions of Rohit Sharma and Virat Kohli were at the fore in this. At first, the fun between Rohit Sharma and Dinesh Karthik attracted a lot of attention and after that a small reaction of Virat Kohli during Cameron Green's blazing batting became a topic of discussion and the pictures and videos went viral on social media. Went.
The matter is of Umesh Yadav's over in which Cameron Green had hit fours. In that over, Green hit four consecutive boundaries against Umesh. In these, after the second boundary, which went straight through the bowler, Virat Kohli was also stunned to see him and the effect of this aggression of the batsman was visible on Virat's face.
Watch the video, this is how Virat looked dazed
The manner in which Virat's reaction was seen became a topic of discussion first and it took the form of memes on social media. People made such memes on Virat's reaction.
Also read: Australia made a special record against India in the first T20
In this match between India and Australia, Virat Kohli did not even bat and he got out after scoring two runs. Only KL Rahul and Hardik Pandya were seen shining from Team India.

For More Sports News Visit THEKASHMIRNEWS.com