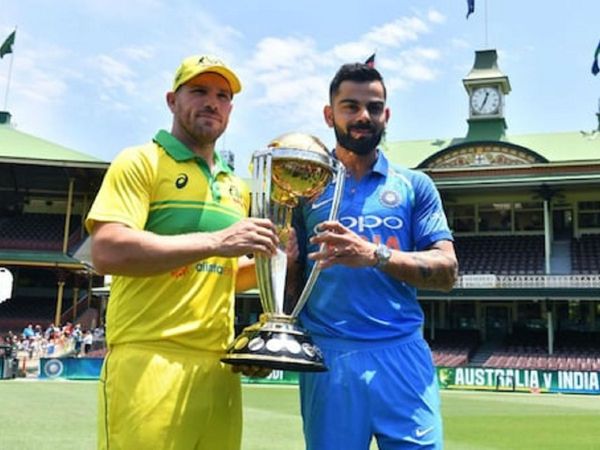 Aaron Finch and Virat Kohli&nbsp
Headlines
Aaron Finch announced his retirement from ODI cricket on Saturday
Kohli wishes Finch with a wonderful message
Kohli and Finch have played together in RCB
New Delhi: Former Indian team captain Virat Kohli sent an emotional message for Aaron Finch. Australia's limited overs captain Aaron Finch on Saturday announced his retirement from ODI cricket. Cricket Australia has announced that Aaron Finch will play his last ODI against New Zealand on Sunday.
He will continue to captain Australia in the T20 format. Finch wrote a farewell article on his official Instagram account and also said that he is lucky to have played with and against the best players in the world. Finch said that he dreamed of representing Australia as a child and also thanked the fans.
Finch wrote on Instagram, 'It's been a wonderful trip. It has been an honor to play with or against the greats of all time. It was my childhood dream to represent Australia and I never expected to get so many opportunities. Thank you for so many lovely words, messages and well wishes. Aaron Finch received many congratulatory messages, but Virat Kohli's message stood out.
Kohli has played with Aaron Finch at Royal Challengers Bangalore. He wished the Australian captain all the best and said that it was great to play with and against him. The star batsman also asked Finch to enjoy the next phase of his life. Kohli commented, 'Well done Finchy. It was great to play against you all these years and play together in RCB. Enjoy the next phase of your life to the fullest.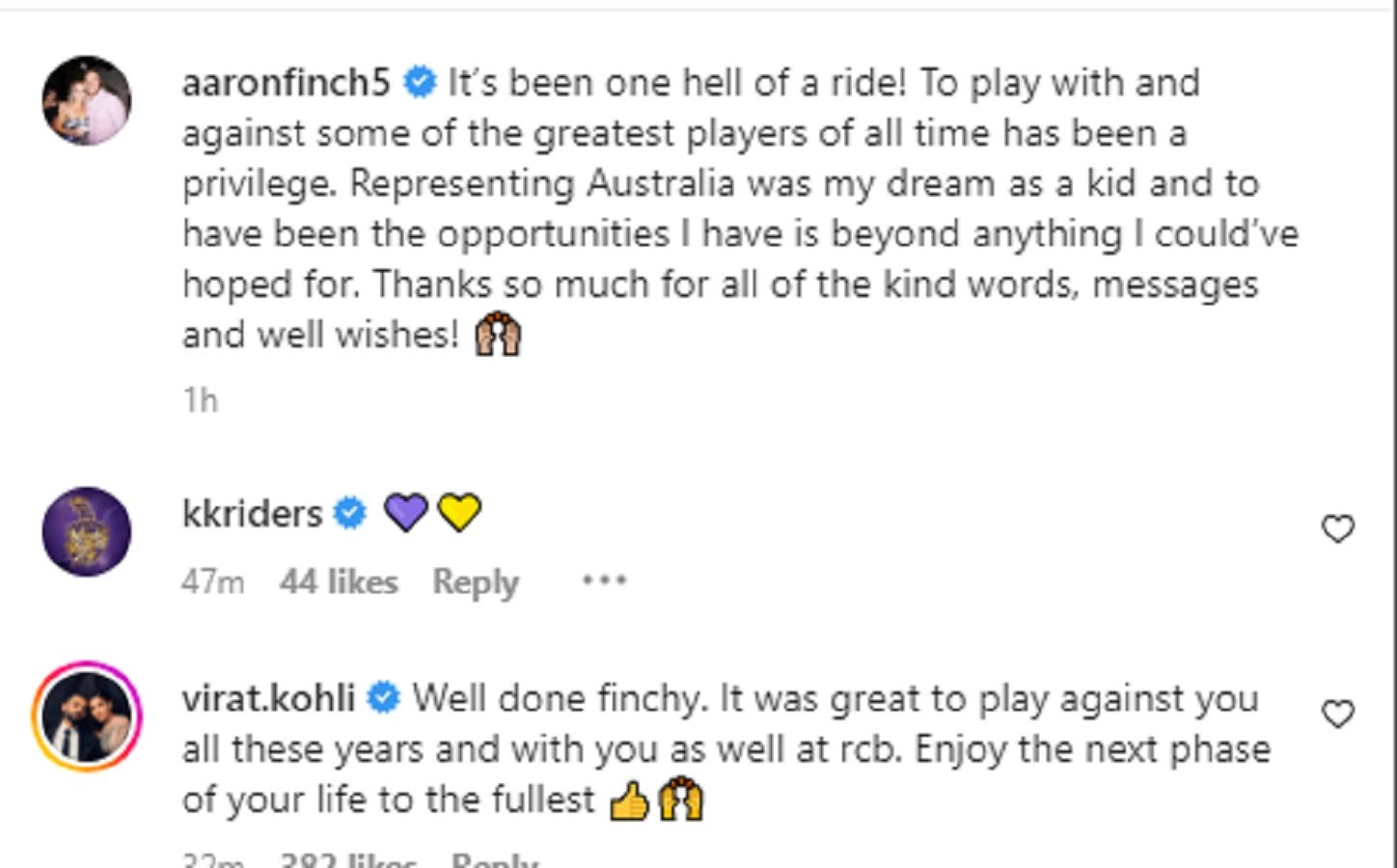 While Aaron Finch has scored 5401 runs in 145 ODIs so far, he has scored 278 runs in 5 Tests with the help of two half-centuries. The Australian captain has played 92 matches in T20 International cricket so far, scoring 2855 runs with the help of two centuries and 17 half-centuries.

For More Sports News Visit THEKASHMIRNEWS.com