Virat Kohli's twitter followers: Virat Kohli becomes 1st cricketer to reach 50 million followers on Twitter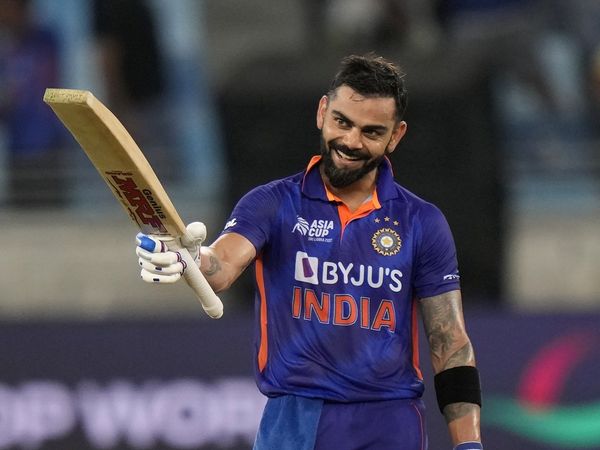 Virat Kohli&nbsp
Headlines
Virat Kohli is one of the most followed athletes in the world
The former Indian captain has 50 million followers on Twitter
Kohli has over 200 million followers on Instagram
New Delhi: Virat Kohli, the former captain of the Indian team, returned to cricket action after a break of almost a month and regained his form in the Asia Cup 2022. Kohli also ended the century drought since November 2019 during the tournament. He scored an unbeaten 122 off 61 balls in his last match of the Super-4 round against Afghanistan. Virat Kohli, who has achieved immense achievements on the cricket field, has also set a record on social media. He has become the first cricketer in the world to have 50 million users on Twitter.
One of the most popular athletes in the world, Virat Kohli already has a huge fan following on Instagram. He currently has 211 million followers on Instagram. At the same time, he has 49 million followers on Facebook, due to which he has more than 310 million followers on social media. Let us tell you that in the Asia Cup 2022, Virat Kohli became the second highest run-scorer after Mohammad Rizwan.
The Indian team could not reach the final of the Asia Cup, but during this, Kohli scored his 71st international hundred, ending the drought of his centuries. Kohli had to wait 1019 days for his 71st century. By the way, this was Kohli's first century in the T20 International format. Kohli, who came to open against Afghanistan with KL Rahul, scored an unbeaten 122 runs in 61 balls. Kohli had told that he was in dire need of a break, but he did not realize it.
Kohli also revealed that for the first time in his cricketing career, he did not touch the cricket bat for a month. After the century against Afghanistan, Rohit Sharma interviewed Virat Kohli and congratulated him for ending the century drought. Kohli then thanked Rohit Sharma and the team management for giving him the opportunity to play at his own pace.

For More Sports News Visit THEKASHMIRNEWS.com